AN OUTSTANDING LONGCHAMP PARTY AT THE RACES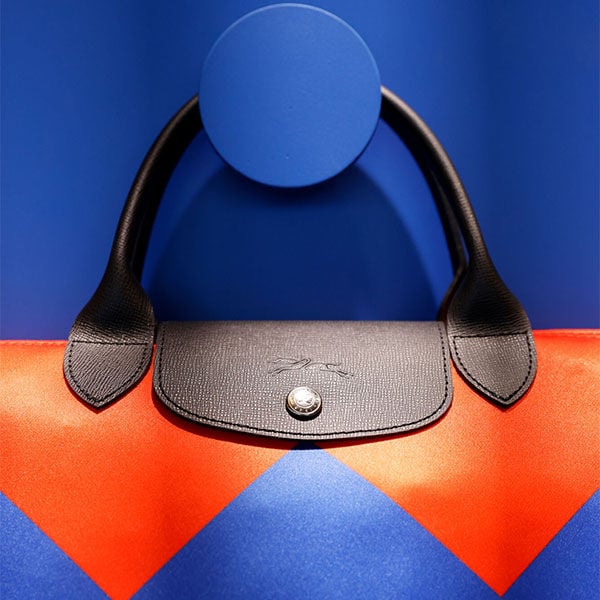 On September 7, 2023, the Maison Longchamp organized an exceptional evening at the Hippodrome de ParisLongchamp, home to the oldest mill in Paris, which inspired the name of the Maison to Jean Cassegrain, its founder in 1948.
Invited by Creative Director Sophie Delafontaine, friends of the Maison gathered to celebrate the launch of the Autumn-Winter 2023 "At the Races" collection, and to enjoy a unique and exhilarating experience in the world of horse racing.
Among the many activities on offer to guests during the evening were live night horse racing for betting, a customization workshop, and a game of Derby.
Guests danced the night away to playlists by DJs Tigarah and Yuksek, as well as an electrifying showcase by French band Hyphen Hyphen.
Among the many French and international friends of the House were American actress Megan Suri ( "Never I have Ever" on Netflix ), English actresses Amita Suman ("Shadow and Bones" on Netflix), Hannah Dodd ( "Enola Holmes 2" on Netflix ) and Maisie Richardson-Sellers ("The Kissing Booth" on Netflix ), French top model Constance Jablonski, French actresses Stéfie Celma ( "Call My Agent" ), Eye Haïdara ( "C'est la Vie!" ), Elodie Fontan ( "Alibi. com" ), French singers Soko and Alizée ( accompanied by her daughter Annily Chatelain ), sisters Ilona and Emma Smet and influencers Larsen Thompson and Lena Simonne.